AMSTERDAM – Imagewharf B.V. has signed a long-term lease with MediaMonks B.V. for approx. 2,100 m² office/industrial space in the heart of the Houthavens. With the arrival of MediaMonks B.V. Imagewharf is fully let.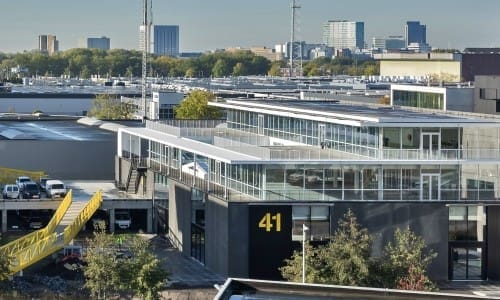 Imagewharf is a development of Steengoed and is the creative breeding ground of the Houthavens. The building has a lot of joint facilities such as e-cars and e-bikes, food & beverage, a city park and roof gardens. There are also indoor and outdoor spaces for working, presentations, networking, relaxation and exercise. In short, it is a city oasis where productivity and effectiveness naturally take shape.
In addition to, among others, Netraco, BALR, NewMotion, Czar, MediaMonks is also joining the Imagewharf family. MediaMonks is a global creative production company founded in 2001 and has since joined forces with S4 Capital to build the production platform of the future.
P van den Bosch Bedrijfsmakelaars advised lessor Imagewharf in establishing the lease contract.